Rob Gold

from

Rod Martin's Complete Basement Systems
Title:
Certified Field Inspector
Hometown:
Highlands Ranch, CO
Prior to joining Rod Martin's Complete Basement Systems, Rob Gold was a Certified Inspector for JES Foundation Repair out of Virginia Beach, Virginia. Rob is trained to specifically help customers with foundation issues, crawl space problems, and/or wet basements. Prior to working with JES, Rob had experience in landscaping, paving, and deck building, and also worked in the financial industry for a few years.
Rob loves helping people and working hand in hand with home owners to come up with a customized solution for their unique problem.  No one problem is ever exactly the same as the next and Rob uses his experience, credentials, and critical thinking to help each customer achieve their goals in permanently resolving the problem at hand.
Rob is originally from Wellfleet, Massachusetts on Cape Cod, but has been fortunate to live in many places. Rob graduated from Dominican University of California with a Bachelor Degree in Strategic Business Management. He currently resides in Highlands Ranch with his wife, Natalie, and their three children, James, Beckett, and Nathan. Rob enjoys spending time with his family, staying active, enjoying the outdoors and coaching his sons' sports teams. Rob looks forward to meeting you in person and helping you make this terrible problem a distant memory!
Videos from projects I was involved with: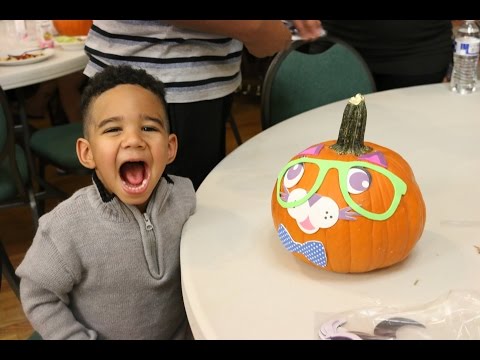 Redefining Our Community: Warren Village 2016
On October 26, 2016, team members from Rod Martin's Complete Basement Systems hosted Warren Village's Family Night. It was truly a spectacular night of food, pumpkin painting, and community. Learn more...
Watch Video
Related Videos
Photo galleries from jobs I've worked on:
Testimonials
from customers I've helped!
I can't say enough good things about Rob Gold at Complete Basement Systems. We had a crawlspace that was lowered at some point to fit a furnace and water heater.

Elizabeth R. of Denver, CO

Look forward to issue being resolved. Through Rob, Complete seems to be very reputable and knowledgeable.

Mary B. of Highlands Ranch, CO

I cannot say enough about the work that Ruben and his crew did encapsulating my crawl space! We now have a lot more storage space, but I'm reluctant to use

Judy B. of Broomfield, CO

GREAT!! Very knowledgeable. Very professional.

Linda H. of Highlands Ranch, CO

Rob was great - knowledgeable, personable, lovely.

Linda L. of Boulder, CO
Before and after photos from jobs I've worked on:
Before

After

After noticing a sag on the first floor of this Denver, CO home, the homeowner became concerned with the reliability of his foundation support in his crawlspace. Upon further inspection, he found that his support system in his crawlspace proved unsatisfactory. Learning that the previous owner of the home had attempted to hold up the support with 2x4 wood posts, he saw the original support posts had rotted away from water damage and knew he had to take action. Finding our services through an internet referral, he gave us a call for a no obligation inspection. Our design specialist Rob came out to his home and was able to confirm his suspicions that the support was failing, causing the floor to sag. Rob determined the best solution for this home was a central IntelliJack support beam to prevent the floor from sinking any further and re-level the floor. After a quick install by our foreman Israel, the floor has been restored to its original height and will no longer sink!
Crawl Space FAQ: Part Two - Can I Dig Out My Crawl Space into a Full Basement?

Wednesday, Dec 28th, 2016

Read full article